Organization and Structure
The EGTC Euregio Senza Confini is established in accordance with the EC Regulation nr. 1082/2006 of the European Parliament and of the European Council of 5 July 2006 and in compliance with the current implementational provisions of the national legal systems concerned.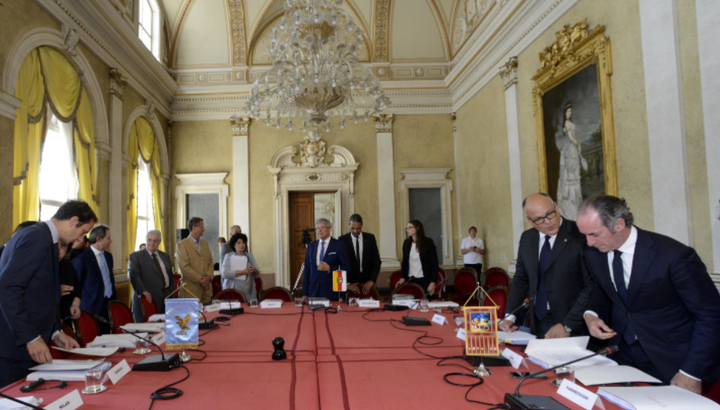 In addition, the Director is assisted by a Technical Support Group, made up of three permanent representatives designated by each member of the EGTC
EGTC also has three employees with project coordination tasks as well as administrative-accounting.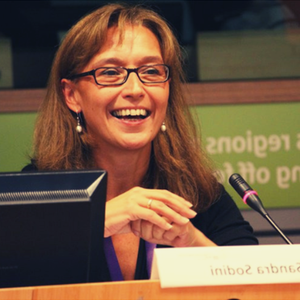 SANDRA SODINI
EGTC Euregio Senza Confini Director
It has legal personality under public law and its founders and members are the Land of Carinthia, the Autonomous Region of Friuli Venezia Giulia and the Region of Veneto.
In accordance with Chapter III of the Statute, the bodies of the EGTC are:
the Assembly, made up of legal representatives of EGTC's members
the Director, the legal representative appointed unanimously by the Assembly
the Board of Auditors, consisting of three effective members and two alternates appointed by the Assembly and with a duration of three years, which carries out the legitimacy checks and has auditing duties in accordance with the current Italian legislation
Rag. Renzo Di Natale - Actual Auditor for the Autonomous Region of Friuli Venezia Giulia and President of the Board of Auditors of the EGTC "Euregio Senza Confini r.l."
Dr. Simone Gasparetto - ActualAuditor for the Veneto Region
Dr. Alexander Greyer - Actual Auditor for Land Kärnten
Paola Tombolato - Substitute Auditor for the Veneto Region
Mag. Oliver Preiss - Substitute Auditor for Land Kärnten