SCET-NET takes 3rd place at the Interreg Slam!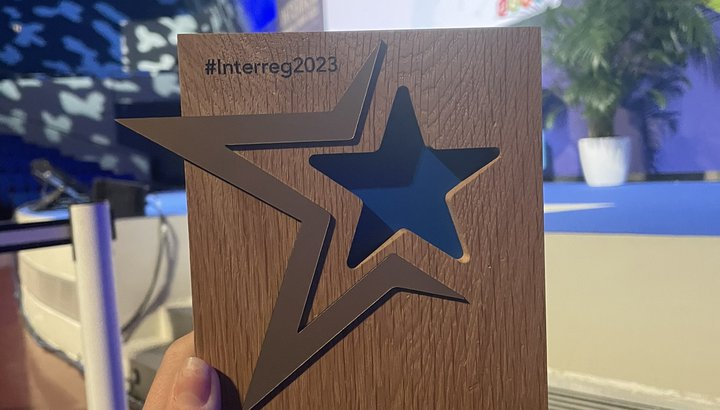 Let's celebrate! The EGTC represented the Interreg Italy-Austria Cooperation Programme at the Interreg Slam competition and won third place with its project SCET-NET (Senza Confini Education and Training Network) in the final on 26 October in Santiago de Compostela.
It was an exciting moment for the EGTC, which, after concluding a performance on the stage of the annual Interreg event, was presented with an award by Elisa Ferreira, EU Commissioner for Cohesion and Reform.
The Interreg Slam is a "story-telling" competition promoted by Interact, which aims to raise the profile and promote Interreg projects and programmes. The theme of this year's competition was "Skills" and in particular how cooperation can foster the development of new skills, especially among young people. The SCET-NET project, fostering cross-border cooperation in the context of educational pathways for vocational school students aged 16 and over, succeeded in winning over the audience with its story.
This was a unique opportunity because it allowed the EGTC to get to know and learn new ways of communication for its projects, thanks to several coaching sessions with professionals who helped the EGTC team to perfect the SCET-NET storytelling and the staged performance.
You can watch the recording of the Interreg Slam here.
The video realised for the project is available here.
Congratulations to all five finalists!